What we can offer in pvt
We love to play with each other, it really turns us on and give us a real satisfaction. We love to touch each other and kiss, so sensual and hot. In out show we love: • Strip • Rub each other • Blowjob • Pussyplay • Naked scissors • Cunnilingus • Kisses/French kisses • Interactive toys • Dildos • Cumshow • Anal • Squirt • CBT/CEI/JOI • Roleplay/BDSM If u have any offers or wishes, text us, we will try to make ur small dreams come true!
DRUNK PARTY
Guys, tomorrow we will have a DRUNK PARTY IN SWIMSUITS! Rivers of champaign, sexy wet bodies and drunk girls. Don`t be shy, join us tomorrow!
Jenn
My name is Jeneva or u can call me shortly Jenn) I m an active student with a great body and a professional fashion model. Webcam is my hobby: I like to demonstrate my beautiful, sexy body, practice my English, meet new people all over the world, make friendship and realize my fantasies. My superpower is my magnificent green eyes. You can get lost in their depths, they hypnotize you and you will make u do whatever I want. Even do not try to resist!) And a great natural boobs with an ideal shape, ofc)
Naughty Jen
I have a great skinny tall body with nice natural boobs and plump ass. I m very good in teasing with my hot body and providing a high-quality orgasm. I can do a great deepthroat, play with my pussy with different toys and cum together. Playing with Lizzy is my fav hobby, We r getting a lot of fun and nice orgasms together! Join us and let`s enjoy with us <3
NEW SUPER GOAL
Double sided dildo! Help us to get it, pls!
Lizzy
Welcome! My name is Lizzy, I m a playful and pretty student. My dream is to become a world-renowned designer. Webcam became for me a nice opportunity to spend a free time, earn for my tuition fee and meet new people. Аt the first glance it may seem that I'm a pretty and good girl, but some real devils are also living inside me. I m so sensitive and passionate. My superpower is my smile! My smile can hypnotize you and make you do whatever I want, so do not even try to resist! ;) Ginger hair is my natural color. People say: "redheads have no soul", but my soul is very deep and pure. I love bright and eccentric makeup, it's part of my self-expression. I do it to highlight my natural beauty. I believe that I am beautiful from birth and makeup just highlight it. I m in love with tattoos and piercing, so I have some on my body :3 I know how to control my body and have a great charisma.
Lizzy and Jen
Welcome! Here is Lizzy and Jen, it`s our home night party. We r so different but we r together! Lizzy has a great big peachy ass and Jen has a great natural big tits. We love to spend time together and have some naughty fun! To know us better join our room, be active, polite and generous! <3
Naughty Lizzy
Аt the first glance it may seem like I'm a pretty girl, but in reality I m so sensitive and passionate. Some real devils are living inside me, it is for sure. I can turn u on so bad and fast, you will want come back more and more and, in the end, will get addicted to that pure satisfaction! I have a great big peachy ass that twerks so easy. I m very skillful in anal. Love to play with dildo in different positions and do gap. Love when Jen plays with my ass and make me cum from penetration o my tight hole. Join us to have a real satisfaction together!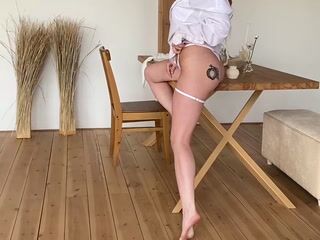 00:12
Something very hot coming soon!

00:17

00:07

00:03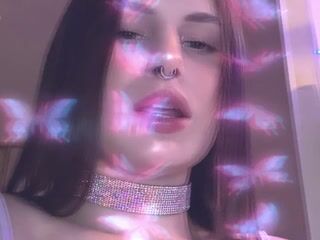 00:08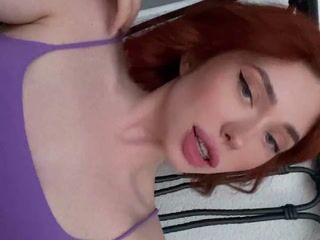 00:04